15/06/10 1:32 •

Highlights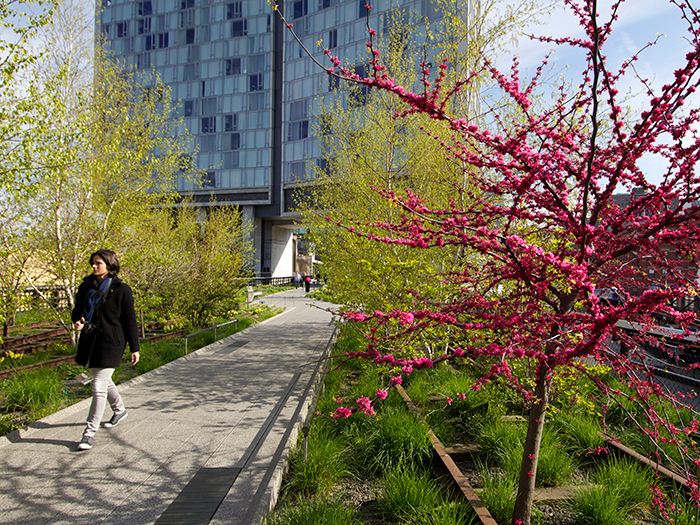 Vi på Buyers älskar att resa. Nästa inspirationsresa går västerut till New York. På våra resor försöker vi hitta detaljer som vi sen kan förverkliga genom våra kollektioner. Det kan handla om färg, form eller material. Men det kan nästan lika gärna handla om möten med nya stadsdelar och människorna som lever där. Inför vår kommande resa är vi galet förväntansfulla på stadsdelen Bushwick i Brooklyn. Tidigare en ganska ruffig del, men som nu enligt ryktet har blommat ut som stället "där det händer". Kanske inte så konstigt, med tanke på den kreativa mångfald som bosatt sig där och öppnat restauranger, gallerier och pop-up butiker med egendesignade kollektioner av allt från eko-kläder till smycken och hemmabryggda drycker.
Men på vår resa kommer vi såklart att passa på att återbesöka gamla favoriter. Två av dem som vi gärna återvänder till är The High Line och Central Park. På nått sätt så blir det aldrig så mycket New York som just Central Park. Vår favorit är en tidig morgonpromenad eller löprunda som startar vid sydvästra hörnet av parken vid Columbus Circle sen vidare österut förbi skridskorinken och sen hela vägen som löper parallellt med 5th Avenue upp till den stora dammen i mitten av parken. Redan innan vi har bestämt oss för om vi orkar springa runt dammen har vi hunnit passera klassiska landmärken som The Loeb Boathouse och Metropolitan Museum of Art. På vägen tillbaka följer vi den västra sidan. Planteringarna och promenadstråken kring Strawberry Fields är verkligen förföriska under sommaren.
The High Line Park är en annan favorit på Manhattan som vi återvänder till. Sedan öppningen 2009 har den tidigare tågbanan byggts på i flera etapper och den sista delen har precis öppnats. Man går helt enkelt där de gamla tågspåren tidigare låg flera meter upp i luften omgiven av "grönt" och samtidigt kan man titta ut på gatorna under eller ut mot Hudson River. En oas av trädgård som möter det ultra urbana. Längs den 2,4km långa promenaden passerar man flera intressanta stadsdelar. Börjar man söderifrån är man på 14:de gatan i Meatpacking District och sen slussas man vidare genom Chelsea upp till den norra delen av West Side. Vad passar bättre än att ta med sig lite fika och bara sitta och njuta av alla förbipasserande locals och turister.
För oss som gillar trädgård och inredning och är beredda att kosta på oss "det lilla extra" kan vi verkligen rekommendera The NoMad Hotel. Ett designhotell i närheten av The High Line med en underbar trädgård på taket som överraskar med högt vildvuxet gräs. En lantkänsla mitt i storstadsdjungeln.
(201) Kommentarer
---